Lyn Blanchard CMC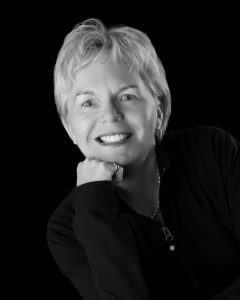 About Lyn Blanchard CMC

Lyn Blanchard has over 30 years of experience in the management of technology and innovation. She has extensive experience in sales and marketing, product development, operations and executive leadership. She is a founder of Creekstone Consulting Inc., a management consulting company where she advised a variety of technology companies over the over 16 years. She has undertaken projects for her clients such as productivity and performance improvements, feasibility studies, market validation and assessment analysis, business planning and strategy development, marketing planning and support in raising capital.
Not only does she have a keen strategic sense and the ability to implement strong management programs, Lyn is a "hands on" leader emphasizing accountability and results. She has performed corporate development functions for several of her clients relating to the search for corporate acquisitions, acting as a part of executive management teams of technology companies, organizing capital raising activities, and numerous alliance/business development management activities.
Lyn has consistently demonstrated her ability to articulate a clear vision, develop, motivate, and lead teams, and to bring ventures to the next level of development. She is a co-founder of Heart Force Medical Inc., a medical devices company, and is currently a Director of Benchmark Capital Inc. She has served as a Director for various Non- Profit organizations. She holds a Certified Management Consulting designation (CMC) from the Institute of Management Consulting of British Columbia.
Lyn Blanchard, B. Commerce (SPAD), CMC
President & Founder